Canadian Spectrum Summit 2017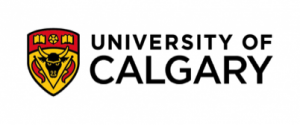 Thursday, May 11 – Friday, May 12, 2017
University of Calgary
Calgary, Canada
Live Tweets: @CSPRgroup
Summit Hashtag: #CDNspectrum
Live Stream: https://commfilm.ucalgary.ca/Canadian_Spectrum_Summit_2017_LiveStream
We are at a potential crossroads for our increasingly wireless media. The iPhone is ten years old and smartphones are now ubiquitous. As demand for digital connectivity has grown, publicly accessible wi-fi is now the norm for a range of businesses and institutions. And new uses for wireless technologies such as automated cars are on the horizon and will certainly increase spectrum requirements. Spectrum auctions have been a regular method of spectrum assignment for two decades, but can that method accommodate future demand? What are the alternatives?
The Canadian Spectrum Summit at the University of Calgary will explore this critical moment in the development of our communications system by gathering Canadian and international scholars and civil society groups to discuss the future of spectrum management around the globe. This two-day event follows the successful 2013 Spectrum Summit and will be structured around a series of panel discussions with time following each for audience engagement.
Programme:
May 11 (all times mountain)
10:00 – 10:15    Welcome from Co-Chairs Dr. Gregory Taylor (U of Calgary) and Dr. Catherine Middleton (Ryerson University) and
Dr. Florentine Strzelczyk, Vice Dean, Faculty of Arts, University of Calgary
Opening Talk: Gregory Taylor and Catherine Middleton                                                                 10:15 – 10:30
All sessions are designed for one hour of presentations followed by half an hour of discussion and questions
Session One: National Case Studies                                                                                                10:30 – 12:00
Zita Joyce (University of Canterbury, New Zealand) Spectrum in Aotearoa New Zealand.
Ben Klass (Carleton University, Canada) "Why are fewer carriers competing? Contemporary developments in Canada's mobile market"
Prabir Neogi (Canada-India Centre for Excellence at Carleton University) The Growth of Broadband Mobile Communications and its Impact in India: Trends, Policy Issues and Challenges, co-authored with Rekha Jain, Indian Institute of Management, Ahmedabad
Lunch                                                                            12:00 – 1:00
Session Two:     Alternative Governance Models                           1:00-2:30
Martin Weiss/ Marcela Gomez (University of Pittsburgh, USA) Polycentric Governance for Spectrum Sharing
Michael Marcus (Virginia Tech and FCC, USA) Interservice and intraservice sharing of spectrum
Marko Ala-Fossi (University of Tampere, Finland) EU spectrum policy dissident: Why it is not good for Finland what is good for Europe?
Coffee Break                                                                                                                                                                        2:30 – 3:00
Session Three:   New Business Models                                3:00 – 4:30
Steve Song (Network Startup Resource Center, University of Oregon) Successful wireless policy initiatives in Africa
Gregory Taylor (University of Calgary, Canada) Remote Rural Broadband Systems in Canada
Judith Mariscal (Centro de Investigación y Docencia Económicas, Mexico) The wholesale mobile network in Mexico: Red Compartida
Evening: Dinner and social in downtown Calgary. Evening speaker: Marc Raboy
Live Tweets: @CSPRgroup
Summit Hashtag: #CDNspectrum
Day 2        (May 12)
Keynote talk: Commissioner Adriana Labardini. Instituto Federal de Telecomunicaciones, Mexico.                                         9:00 – 9:45 am                                                                 
Session Four: Looking ahead                                                                                                                                                             9:45 – 11:15 am
Linda Doyle (Trinity College, University of Dublin, Ireland) Open access market for capacity (co-authors Peter Cramton and Tim Forde)
Martin Cave (Imperial College Business School, UK) 'How disruptive is 5G?' (co-author William Webb)                                                    
Eli Noam (Columbia University, USA) "White Spaces and Other Dark Corners of US Spectrum Policy. "
Session Five Discussion: the role of academia/civil society in formulating spectrum policy                                                     11:15 am – 12 :00 pm
Lunch 12:15 – 1:30 pm
Canadian Spectrum Policy Research would like to thank the following for their support of the Canadian Spectrum Summit 2017: the Social Science and Humanities Research Council of Canada (SSHRC) Insight Program; University of Calgary Department of Communication, Media and Film; Dean's Office, Faculty of Arts, University of Calgary
Summit Agenda:
Among the issues addressed at the Canadian Spectrum Summit 2017:
Spectrum sharing
5G
Spectrum policy in the developing world
Spectrum and indigenous rights
Spectrum and the public interest
Wholesale networks
New spectrum governance models
Dynamic pricing
Registration:
There is no charge for this event but space will be limited so we ask that people who wish to attend register at https://spectrumsummit2017.eventbrite.com . We are first extending an invitation to the academic community but we expect interest from regulators, industry, and media to attend, so please register early.
There will be an extra charge for dinner and Marc Raboy's talk on Thursday, May 11 from 6:00 pm – 9:00 pm. Details on that event will be forwarded to those who register for the Summit.
Canadian Spectrum Policy Research:
Canadian Spectrum Policy Research is a multi-year project funded by the Social Science and Humanities Research Council of Canada, exploring contemporary spectrum management practices in Canada and abroad (canadianspectrumpolicyresearch.org).
Contact:      Dr. Gregory Taylor
Assistant Professor
Dept. of Communication, Media and Film
University of Calgary
gregory.taylor2@ucalgary.ca
Live Stream Recording: